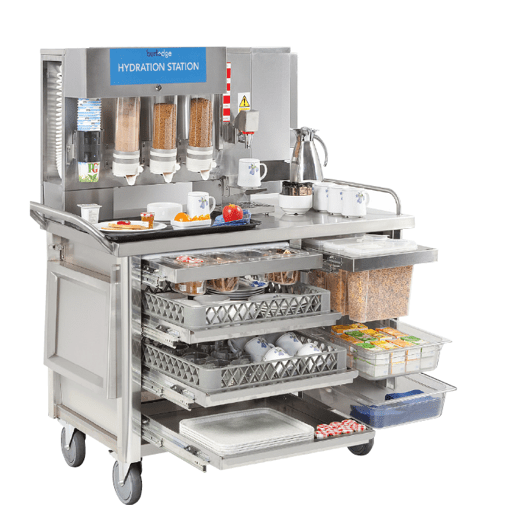 Corsair and Burlodge supply equipment for the new critical care hospitals in the UK: Covid-19 Response
The two companies are proud to have shipped equipment for the new emergency critical care hospitals dealing with the Covid-19 epidemic; the Nightingale Hospitals in England, the Louisa Jordan in Glasgow and the Dragon's Heart in Cardiff.
Burlodge UK is Corsair's exclusive healthcare partner and their trolleys easily facilitate a complete breakfast and beverage service; crucial at all stages of treatment and recovery.
Whilst many suppliers are closed or operating at much reduced capacity, Corsair and Burlodge continue their manufacturing process to support our NHS at this critical time for our country.