Fire Suppression for Commercial Kitchens
The risk of fire can be extremely high in fast paced catering environments and the damage caused by a potential outbreak can be catastrophic. At Corsair, we understand the importance of fire suppression for commercial kitchens. We can provide you the solution to tackle such dangers.
Corsair uses the Ansul R-102, a fire suppression system which is ideally suited for commercial kitchens. It's an automatic system installed in commercial kitchen ventilation canopies, designed to quickly and automatically extinguish fires that occur during cooking processes.
Ansul systems are certified to UL300 and LPCB LPS 1223. They are only installed by approved contractors, providing you assurance that the system is tested and well regulated.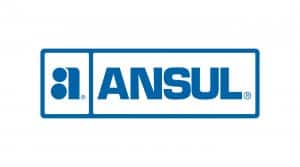 How does the fire suppression system operate?
Stainless steel pipework is used inside the extraction canopy, that delivers a wet chemical liquid, through nozzles which are aimed at high risk cooking equipment. This equipment mainly consists of those that generate grease vapour – such as deep fat fryers, wok cookers, griddles and high level grilles. There are also protection nozzles located on top of the canopy to prevent any flames getting into the ductwork system.
The Ansul R-102 liquid is stored in pressurised tanks, located away from the canopy. When a fire condition is detected, (either by automatic fusible links which sever in high temperatures, or by the manually activated 'pull' station located by the canopy) the pressure is released. This sends the liquid through the pipework which then discharges onto the fire as a blanketing foam. The foam removes the oxygen from the fire. It also cools the hot surfaces and prevents re-ignition.
Our own in house installation teams have experience that stretches back many decades. With a skilled and experienced workforce, we are happy to work on any and every opportunity. If you would like to make an enquiry, please fill out the request form below and we'll be happy to help.