For some catering establishments, preparing meals in advance or sourcing chilled or frozen meals is the best solution given their operational constraints. Corsair has a range of cost-effective regeneration trolleys (or regen ovens) to meet your most demanding needs.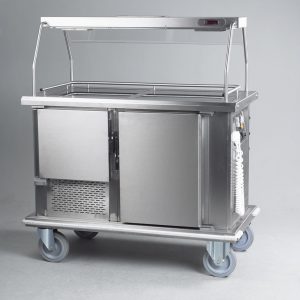 The Benefits of Regen Ovens
Our simple to operate ovens help improve the efficiency and organisation of any kitchen. They are designed to be easily accessible to all personnel, allowing for more experienced staff to concentrate on other tasks.
Regen ovens require a limited amount of floor space. They can also save time and energy when compared to conventional methods of cooking.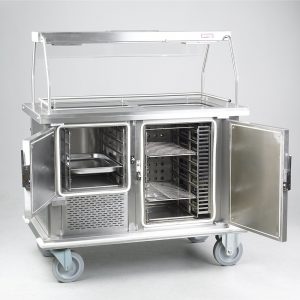 You have the option to chill, store and regenerate food within seperate stainless steel compartments. These compartments are controlled environments where pre cooked food can be kept and held until required. Once needed, food is then brought up to a pre-determined and precise temperature, ready to be served.
It is the ideal solution for those businesses or educational establishments that wish to boost kitchen productivity.
In search of transportation products? Our high quality clearing trolleys help complement the range. With many years of experience, Corsair has all areas covered – ensuring quality meals and high customer satisfaction.