Ventilated Ceiling Solutions
At Corsair, we provide high quality ventilated ceiling solutions for kitchens, including plenum ceiling ventilation and atlantic ceiling systems. They are custom manufactured for commercial kitchen applications and can be designed to meet your exact requirements.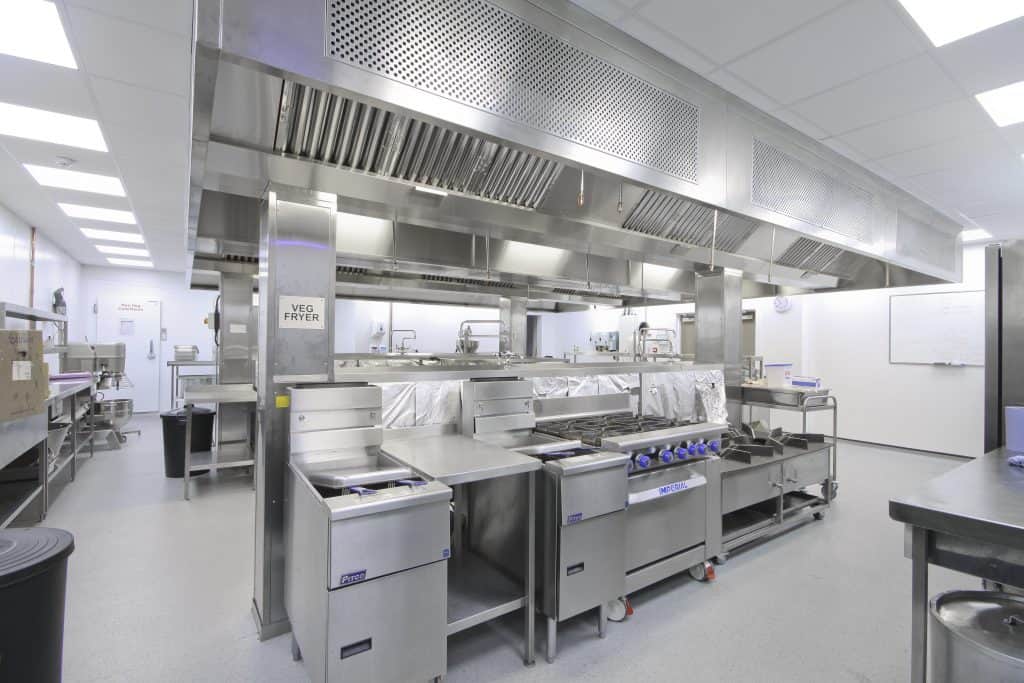 Our ceiling systems are flexible solutions for kitchens where health, safety and hygiene is paramount.
We aim to ensure that your kitchen scheme looks as good as it operates.
Each design can be adapted to suit a variety of different kitchen layouts and configurations.
Why Choose a Ventilated Ceiling System?
Constructed using stainless steel, which can be easily cleaned and maintained.
Visually appealing.
Reduces the amount of obstructions in the work place.
Energy efficient.
Excellent containment of pollutants.
Improved indoor air quality.
Highly efficient grease extraction.
Fire suppression systems can be integrated into the ceiling system for further protection.
What are the advantages of using a stainless steel ceiling?
Our ceiling solutions are all constructed using high quality stainless steel. This material has many advantages, perhaps the biggest being its high corrosion resistance, meaning it can be safely used in all catering environments.
Our stainless steel ceiling systems won't corrode, rust or stain – offering long term value with low maintenance costs.
When installed, you'll find that stainless steel is incredibly easy to clean and sanitise. It's the best choice for kitchens that have to adhere to strict hygiene conditions.
Any food that comes into contact with a stainless steel surface will not attract any germs or bacteria. As a result, your kitchen ceilings will look high quality, modern and attractive for many years to come.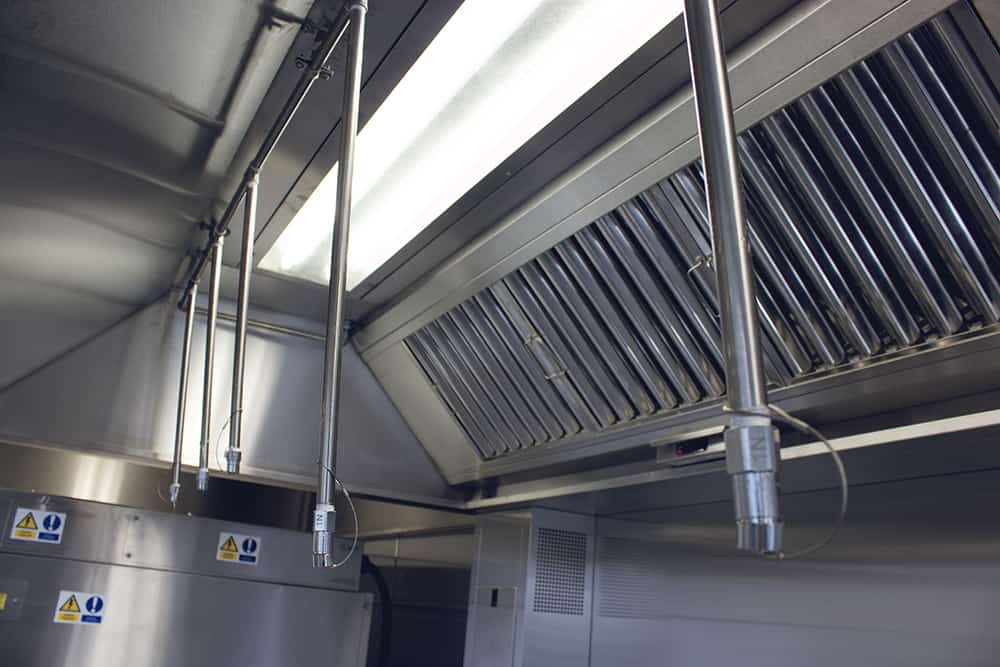 Atlantic Ventilated Ceiling Systems
The Atlantic Ceiling's innovative design of commonly-sized panels for lighting, fresh air, extract and plain tiles provides unique flexibility in the world of ventilated ceilings. They are a great choice for a range of different kitchens. View this atlantic ceiling we installed for Sunderland College City Campus to find out more.
Plenum Ceiling Ventilation in Kitchens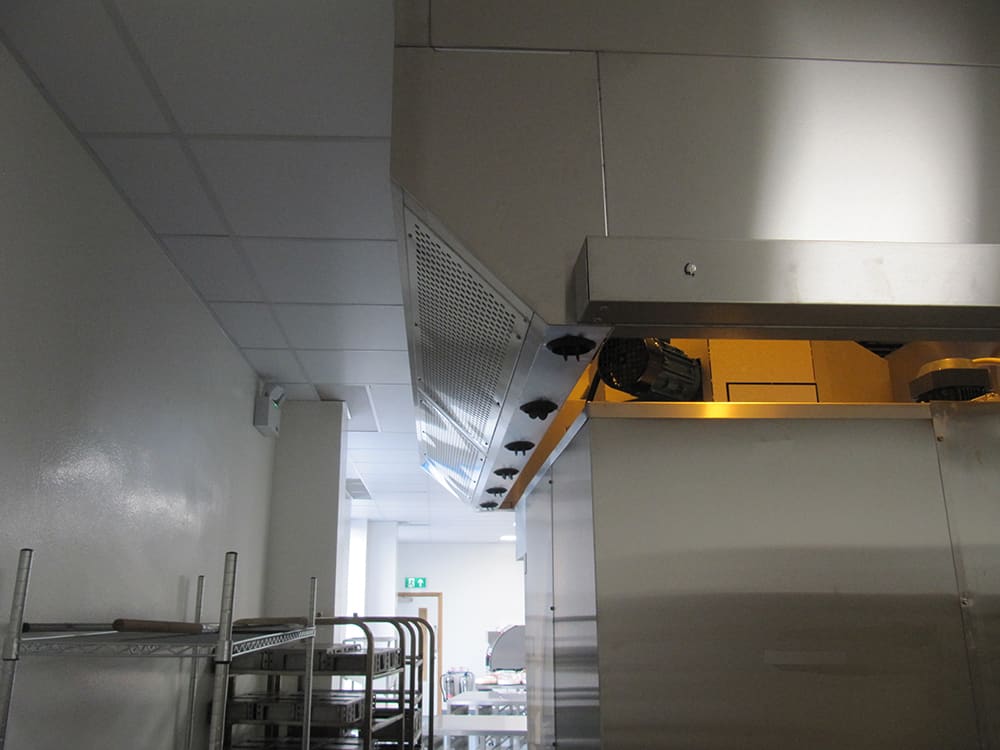 We also offer plenum ceiling systems, which is a type of air-conditioning system, that can help facilitate air circulation for efficient heating and ventilation. They form part of the supply-air, return-air, or exhaust air system for commercial kitchens.
Our plenum ceiling systems are ideal for any workplace that wishes to promote a healthy and productive working environment.
If you would like to make an enquiry, please fill out the request form below and our friendly team will be in touch.